Off Price Mens Fleece Set Canceled Order apparel stocklot, 19,500 Sets. We supply mens, womens, kids off price and discounted closeouts, surplus, cancelled orders, production leftovers. Here is the brief info., contact us for more information.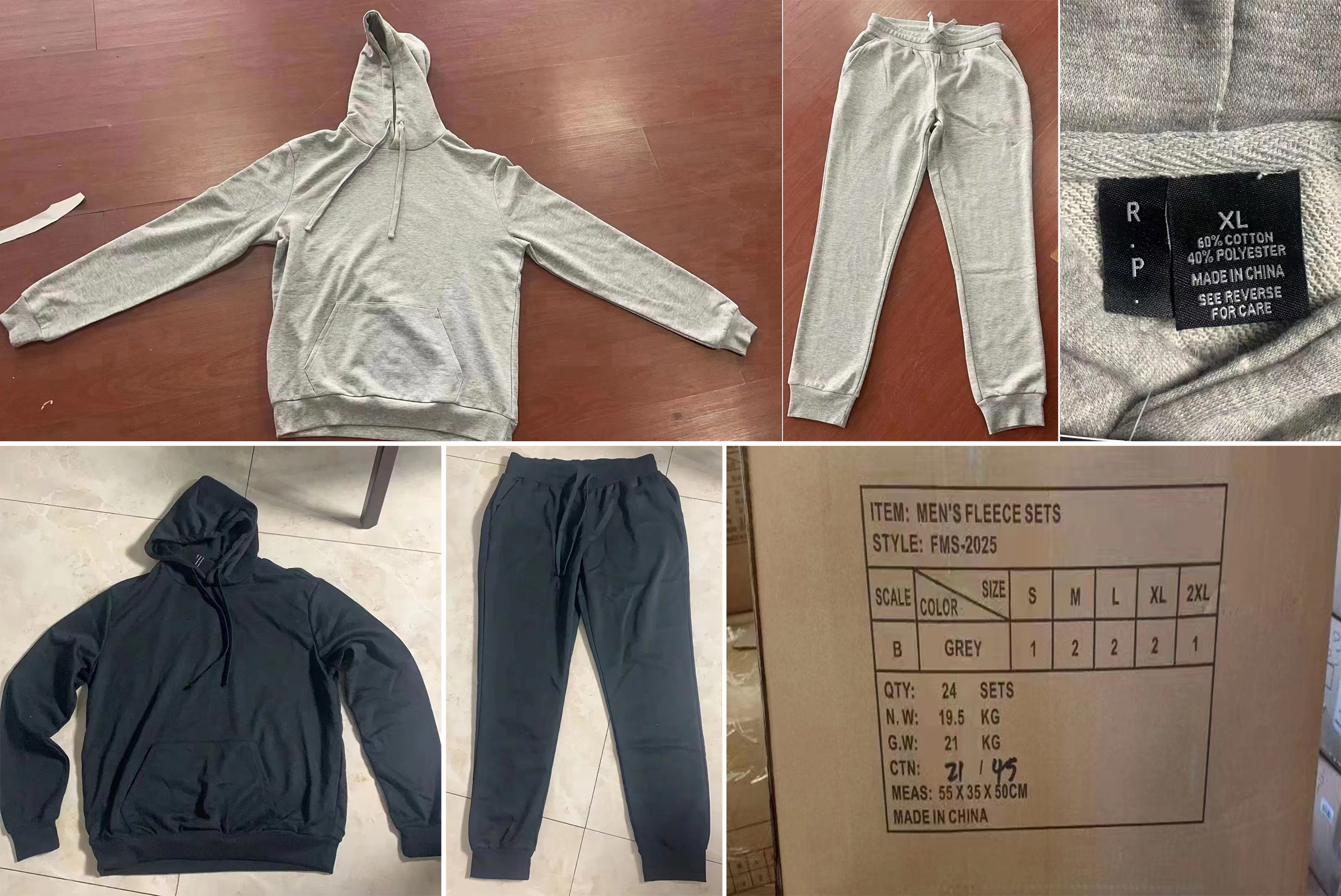 Description: Mens Fleece Set
Unit Price (EX Works, China): Contact Us
Quantity: 19,500 Sets
Sizes: S,M,L,XL,2XL (RATIO: 1/2/2/2/1)
Colors: Black, Grey
Fabric: 60% Cotton, 40% Polyester
Original Market: Europe
Packing: Packed into cartons.